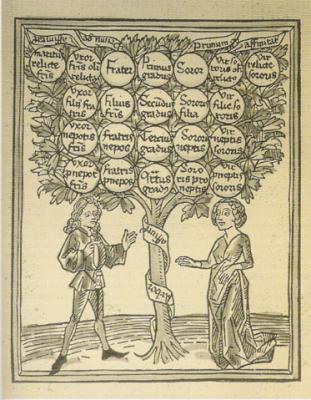 I m a BA in Geography and History, specialized in Early Modern History. I have a Diploma of Profound Studies in Colonial American History. I m expert in palaeography. I have extensive professional experience in historical and genealogical advice and research, Hidalgu a (nobility) accreditations and palaeographic transcriptions of manuscripts. Depending on the research, I work in coordination with a group of specialists in several fields who is integrated in the Pandora Collective. I live in Valladolid (Castile Le n, Spain).
Soy licenciada en Geografía e Historia, con especialidad en Historia Moderna y acreditación investigadora, DEA, en Historia de América colonial. Experta en paleografía. Tengo amplia experiencia profesional en asesoría e investigación histórica y genealógica, acreditaciones de hidalguía y transcripciones paleográficas de manuscritos. Dependiendo de las necesidades de la investigación, trabajo coordinada con un grupo de especialistas en diversas áreas integrados en el Colectivo Pandora. Vivo en Valladolid (Castilla León) España.
Service Description:
Genealogical Research; Historical and Genealogical Advice; Research of "hidalguias" and nobility titles; Palaeography: transcriptions of manuscripts; Archival and Documentary Research. I can work in all civil and ecclesiastical archives, newspaper libraries and libraries of Spain. Immediate availability for North-Central Spain and Madrid.
Investigación genealógica / Asesoría histórica y genealógica / Investigación y estudio de títulos y noblezas / Paleografía: transcripciones de manuscritos / Trabajos archivísticos y documentales / Investigación en todos los archivos civiles, eclesiásticos, hemerotecas o bibliotecas de España. Disponibilidad inmediata para España centro norte y Madrid.
Research Specialty:
Catholic ; Colonial ; Emigration & Immigration ; Hispanic ; Jewish ; Land Records ; Migration ; Military ; Heir Searcher ; Paleography (ancient/historical handwriting) ; Royal/Noble Families ; Court Records